---
Wilro Nel Memorial Run 2008
In memory of our fallen friend and fellow Interceptor who died on his dream bike on 23/06/06
On this day annually, we celebrate his life and times spent with us
-----
The day started off wet, with steady, soaking rain.
No one was too eager to get the run started!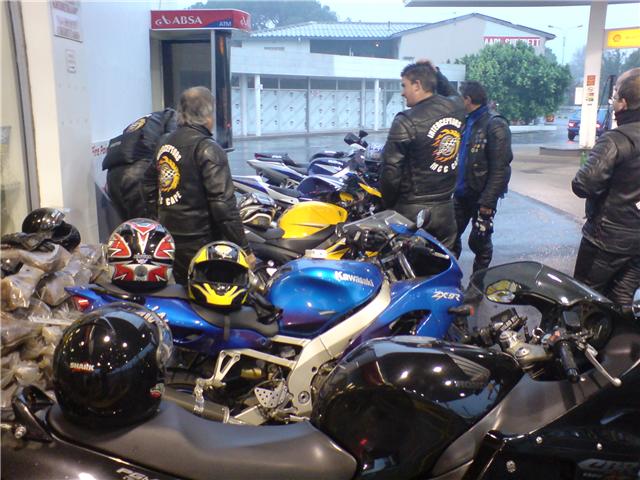 Now if only Fanus can figure out how his state-of-the-art rain suit works . . . .
Aaahh ! Happiness is being the only one with a rain suit on a wet run
No further pictures were taken on the run due to the rain.
The run ended at Lanners Landing Bush Pub, each one with double rum and Coke. Wilro would have approved !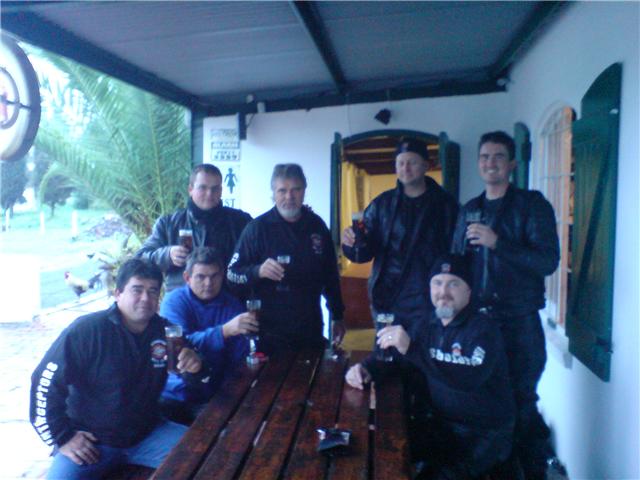 <
-----
Please contact interceptorsmcc@hotmail.com for further queries